Last updated: 28th May 2022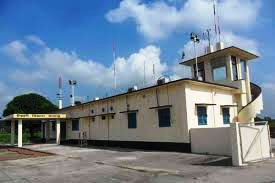 Ishwardi Airport, Ishwardi.
Brief History Of Ishwardi Airport
Services Contact Development

During the 2nd World War the British Government constructed the Ishwardi Airport and was known as the HIJLI Base Area. The then this airport was used by the Twentieth Air Force.

In 1962 PIA operated the first passenger flight. After the independence of Bangladesh, Biman Bangladesh Airlines operated their regular flight to and from Dhaka till 1989. In 2013 United airways resumed their flights to Dhaka but unfortunately flights to the airport were suspended in 2014. This airport is controlled by the Civil Aviation Authority of Bangladesh. At present all the passenger flights are suspended but Bangladesh Air Force, Navy, Army and Helicopter including light aircraft of different organization are operating their flights.

General Information

ICAO ID

VISD

IATA CODE

IRD

Latitude

240909.48N

Longitude

0890257.95E

TWR FREQ.

129.1 MHz

NDB

350 KHz

Services/Facilities For The Honorable Passengers
Brief History Contact Development
Passenger Lounge
Car Parking.
Contact
Brief History Services Development

Airport Manager, Ishwardi Airport
Phone: +880 7326 63569 (Off)
Cell: +880 1708167311
email : apmishurdi@caab.gov.bd


Development
Brief History Services Contact
To operate commercial flights in future is under consideration.